Join the Commercial Elite Dealer Program and
See What Arcoaire® Has in Store for You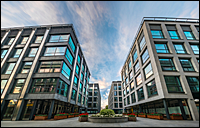 Are you crushing the competition when it comes to selling commercial HVAC equipment? Then, the new Arcoaire® Commercial Elite Dealer Program is for you.
Adding the Arcoaire® Commercial Elite Dealer badge to your logo helps you stand out from the crowd. Clients know they are working with a commercial dealer who has the knowledge, experience, and expertise to help their heating and cooling systems achieve peak performance.
---
You're in Good Company...Join the Family of Elite Dealers Today.
You'll be in good company when you join the family of prestigious Residential, Ductless and Commercial Elite Dealers. Qualify to become an Arcoaire® Commercial Elite Dealer by meeting the following requirements.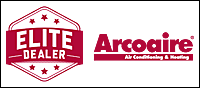 Commercial Elite Dealer Qualifiers:
Liability insurance and Workers' Compensation insurance (where applicable).
Minimum Arcoaire® sales volume of $75,000.
Arcoaire® represents at least 70% of branded HVAC sales.
An active website that advertises Arcoaire®.
Offer financing to customers through an accredited financial institution.
Promote the Arcoaire® brand equal to other brands represented in advertising.
12 hours of distributor training or 50% of technicians must be NATE® or Red Seal certified.
---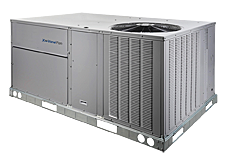 What Does the Arcoaire® Commercial Elite Dealer Program Provide?
Arcoaire® Commercial Elite Dealers must meet certain requirements to earn the designation, but once they do, big benefits are headed their way. The program offers special benefits, materials, and tools to help your business grow. Let's take a quick look at some of the rewards Arcoaire® Commercial Elite Dealers receive.
Year 1 Benefits:

Welcome Kit: Our Commercial Elite Dealer Welcome Kit includes special promotional items and marketing materials to set you up for success.

Exclusive Networking Forum: Network with your fellow Elite Dealers and learn best practices and other tips to grow your business.

Priority Status on Distributor TSA Service Calls: Distributor TSA service calls on behalf of Elite Dealers receive priority status.

Monthly E-Newsletter: Receive the latest and greatest program updates via our monthly e-newsletter.

Online Review Generation and Management: Help earn more reviews and boost your online presence using ReviewBuzz®.

Free Website Build: Benefit from a new, modern website for your dealership provided by AdVantagesm (Cost covered 100% by ICP).

SEO Website Audit: Improve your business website and rank higher in search engine algorithms with our SEO website audit.

Monthly Social Media Content: Save time and money on social media efforts. We'll send you two Commercial Elite Dealer posts every month to post on your business pages.

Preferred Financing Rates: Receive special financing rates and promotions for your customers from Wells Fargo®.

Receive 10% Off Arcoaire® Apparel: Dress like a Commercial Elite Dealer with 10% off Arcoaire® apparel and merchandise from Shilling Sales.

Call Tracking: With our call tracking program, you can determine where leads are coming from and easily analyze call data.

Awards: We honor the best of the best with a trophy and special recognition at our Commercial Elite Dealer meeting.
Year 2 Benefits:
Incremental Volume Rebate1: Earn up to $10,000 per year in incremental rebates based on your sales growth in Year 2 of the program.

Online Training Credits: Grow your HVAC knowledge by redeeming credits for online training courses through My Learning Center.

Marketing Funds: Receive $400 in credit towards marketing materials for your business through AdVantagesm.
---
Ready to Become a Commercial Elite Dealer? Let's Get Started.
Interested in knowing more about the Elite Dealer Program? Go to the Dealer Login area of GoArcoaire.com and login using your credentials. Click on "Elite Dealer Program Guidelines and Resources." Contact your distributor if you have additional questions. It's that simple.
---
Does your business meet or exceed the requirements for the Arcoaire® Commercial Elite Dealer Program? Are you interested in the special benefits, materials, and tools to help your business grow? Yes? What are you waiting for? Let's get started.
---
1 Dealer must complete 16 hours of factory training during Year 2 of the program to qualify.
All trademarks are the property of their respective owners.