New Air Conditioners with Aluminum Welded Tubes
Offer Quality, Durability, and Installation Ease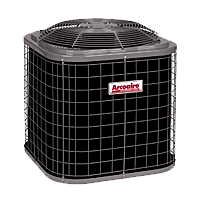 Change can be a good thing...especially when it improves the quality and performance of a product for customers while making installation easier for dealers. So, let's talk about why the Arcoaire® 13 and 14 SEER air conditioner coils are transitioning from the traditional copper fabrication to a new aluminum welded tube design.
---
Why Change the AC Tube Design from Copper to Aluminum? Quality and 2023 Regulation Readiness.
The new outdoor units have high-strength, welded aluminum tubes designed to maintain efficiency levels without changing from the current footprint. In addition, they have a zinc cladding layer, combined with improved zinc alloy fin material, to provide superior protection against galvanic corrosion compared to copper coils.
With future regulations requiring higher efficiencies and tougher test standards, the welded aluminum tube coil design will improve our competitive position. This transition helps us prepare for the shift to all welded aluminum units for 2023 regulatory designs.
---
What Does This Mean for You and Your Customers? More Options.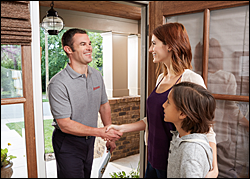 Several air conditioner model families will be included in the transition from copper to aluminum tubes over the next several months, providing customers with many options when it comes to a high-quality air conditioner. (Availability in your market depends on how quickly the existing inventory of copper tubes are depleted.):
*(Please note: N4A3 three-phase and coastal models are not included in this transition.)
Same Great Performance.
What about performance? Aluminum models provide the same great 13 or 14 SEER cooling efficiency and footprint as previous units. The 14-SEER 42 and 60 models increased three inches in height.
More Durability.
The new Arcoaire® 13 and 14 SEER air conditioners with aluminum welded tubes are more durable in harsh outdoor/coastal environments than units with copper tubes. The elimination of dissimilar metals in the new coils greatly reduces the galvanic corrosion and resulting fin degradation of the AC units.
The high-strength aluminum welded tubes include a 71% thicker wall than copper tubes and a zinc cladding layer for galvanic corrosion. They also have internal grooves for better heat transfer efficiency. The vapor header, liquid distributor, distributor jumper tubes and liquid tube are zinc arc sprayed and diffused for additional corrosion protection and durability. Copper and aluminum joints are protected by a heat shrink wrap.
---
How Will the New Aluminum Tubes Impact AC Installation and Service Procedures? Easier than Ever.
Ready for more good news? The new aluminum tubes shouldn't affect air conditioner installation or service processes.
If anything, they make installation and service easier because the aluminum fabrication makes them lighter and easier to carry. New aluminum models weigh an average of 8% less than previous copper units.
Aluminum joints will be brazed at the factory. You'll braze copper-to-copper in the field as you have in the past.
And the process is simple if you need to replace a coil. New aluminum replacement coils will be available through FAST® Parts from your local distributor. There will be no aluminum to copper brazing required when replacing a coil.
---
At Arcoaire®, we're kicking copper to the curb...proving once again that change is a good thing, especially when it results in a design that offers quality, durability, and installation ease. These new 13 and 14 SEER air conditioners with aluminum welded tubes are more than ALright. They're dynamite! Ask your distributor when they will be available in your area.
---
All trademarks are the property of their respective owners.