Using "Word of Mouth" Marketing to Generate More Business
You just completed the sale and installation of a complete Arcoaire® Communicating System with Ion™ System Control. As you and your technicians are heading out the door, the customer says, "Wow! I really appreciate your help with the new Arcoaire comfort system. My family will enjoy it for years to come."
How do you respond? After thanking the customer, do you ask for a referral? Don't be afraid to ask the homeowner for permission to put his testimonial on your website. Or, send the customer a follow-up text or email to request a Google® or Facebook® review. The customer might even be willing to refer your business to friends and family. If you haven't been asking customers for some type of referral, try it. This type of "word of mouth" marketing is worth its weight in gold.
And, these statistics prove it. According to Andrew Gale's article, "5 Powerful Reasons You Need a Referral Program," "78% of B2B marketers say [referrals] generate leads of good or excellent quality," and "60% of marketers say [they] generate a high volume of leads."1 So, what are you waiting for? Let's discuss:
What is a Referral Program? What are the Benefits?
How Do I Start a Successful Referral Program for My Business?
How Do I Track the Results?
---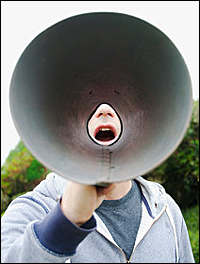 What is a Referral Program? What are the Benefits?
When homeowners are looking for a local heating and cooling expert, where do they turn? If their old AC unit is on the fritz and it's 100° outside, they might call a few friends to see if they have a recommendation or research HVAC companies online. This is when a referral program can come in handy.
According to Megan Mosley in her article, "Referral Marketing 101: Everything You Need to Build a Referral Program That Works," "A referral is a trusted recommendation from another individual. As a business owner....you want to ensure that when people are asking about your services, your current customers are quick to recommend you."2
It's important to capture those recommendations and customers' stories of your technical knowledge and exceptional service and use them to your advantage. A successful referral program encourages happy customers to spread the word about you and your business online and in person. Referrals and reviews are key components of "word of mouth" marketing.
What are some of the benefits of a referral program? As mentioned in the statistics above, most marketers indicated that referrals generate a high volume of "good" or "excellent" quality leads. More leads = more customers = more business. Another advantage to building a referral program is that it's FREE or requires minimal investment. As Mosley states, "Customer referrals drive profits at a low price."2
---
How Do I Start a Successful Referral Program for My Business?
Wondering how to build a successful referral program? Answer a few simple questions about your customers and your business, and you'll be on your way:
Who are your current customers? If you had to determine the demographic profile for your current customers, what age would they be? What geographic area do most of them live in? Approximate income? Arcoaire products purchased?


What type of reward would current customers prefer? What is the best incentive for their referrals? It could be a special "Refer a Friend" discount on their next AC filter change or cleaning, a monetary reward, or a gift card for free products or services.


How do your customers like to communicate? Email, DM, social media or mail? What is the most convenient way for them to "share the word"?


What will you offer to new (referred) customers to entice them to try your business and its services? Keep in mind that the best referral programs reward current customers for the referrals and new customers for trying the business for the first time.

Is there a catchy name or tagline for the referral program that makes it easy for everyone to understand and act on? Create some unique graphics or photos to encourage customers to participate in your referral program. Amongst the plethora of emails, texts and social media posts you see each day, what would grab your attention?


Can you add a landing page on your website for the referral program? Explain how the program works and utilize the same name/tagline and graphics for marketing consistency.


Do you have the links to your business Facebook, Google and other review pages handy so you can easily request online reviews? Ensure you have a system in place for sending customers the links and easily capturing online reviews and referrals.


How will you train employees on the referral program so everyone on the team understands the program and is consistently asking customers for referrals?
Once you've answered these questions, you can easily create a successful referral program that works for you and your business. Let's look at an example.
In her story on "How to Build a Customer Referral Program," Madeleine LaPlante-Dube mentions several successful referral programs, including one developed by Dropbox™.3 If you refer a friend to Dropbox, you can earn more cloud storage space. Notice that Dropbox explains the program in simple terms (i.e., offering free products/services in exchange for referrals) and provides several convenient ways for current customers to share the program with friends (i.e., email, link and social media buttons at the bottom).
Dropbox™ Offered Free Products/Services in Exchange for Referrals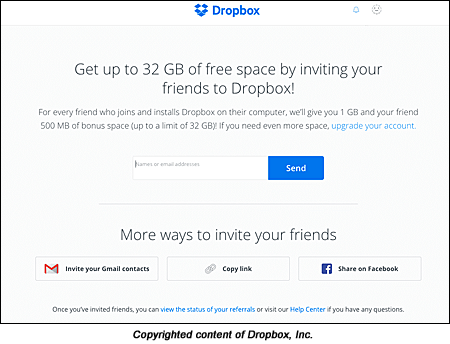 ---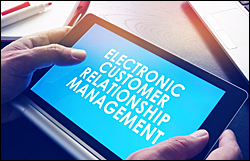 How Do I Track the Results?
Now that you've analyzed your current customers, new referral customers, potential incentives, the most effective modes of communication and the best marketing strategy for your referral program, it's important to track your results. At any point in time, you need to know:
Who was referred and by whom?

When were they referred?
What did new customers purchase?
What are your next steps? How will you follow up with new customers?
If you do not already use customer relationship management (CRM) software to maintain and grow your customer accounts and manage contact information, consider it. It makes launching and tracking your referral program a much simpler process.
In addition, there are several referral tracking programs that can help. According to Megan Mosley in her article, "Referral Marketing 101: Everything You Need to Build a Referral Program That Works," here are a few suggestions:
---
An effective referral program can help generate sales and increase your customer base. It's easy to develop a "word of mouth" marketing program by analyzing your customers, determining potential referral sources, incentives, communication platforms, marketing strategies and tracking options. Always ask for a referral or review from current customers so they can help you "spread the word"!
---
1 https://www.socialmediatoday.com/content/5-powerful-reasons-you-need-referral-program
2 https://referralrock.com/blog/referral-programs-101-everything-you-need-to-build-a-referral-marketing-program/
3 https://blog.hubspot.com/service/customer-referral-program
All trademarks are the property of their respective owners.