Discounts for You on Vehicles, Gas, Software, Marketing Services and a Whole Lot More
Arcoaire Savings Network
Designed with dealers like you in mind, the Arcoaire Savings Network program allows you to receive a discount, benefit, or incentive for doing business with our preferred vendors listed in the program.
The vendors in the Arcoaire Savings Network program provide a wide array of products and services—many of which you may already be using for your own business. The program provides discounts on everything from vehicles and gas to software, marketing services and apparel.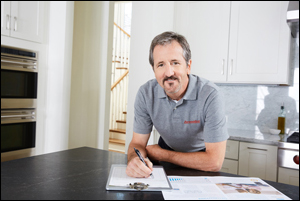 Take a look at some of the preferred vendors:
ADP® – Small business services including payroll processing
Air Advice for Homes® – Discount on powerful IAQ analyzer and reporting
BP® – Gasoline discounts
Cintas® – Discounts on uniforms and apparel
Ford Motor Company® – Discounts on trucks and other vehicles
MTA360® – Special pricing on marketing, training and advertising services
Shilling Sales US & Canada – Discounts on branded apparel and promotional items
Sprint® – Special offers on equipment and accessories
Staples® – Discounts on office supplies
TKO Graphix® – Discounts on decals, window graphics and van wraps
Plus many more!
For more information on the Arcoaire Savings Network, visit GoArcoaire.com and enter your Secure Dealer Login. Click on ICP Business Savings Network on the list of Frequent Links. There you will find a complete listing of all vendors and offers.
Don't wait. Start saving money today!
---
Offers are made by third parties and subject to change. ICP is not responsible for third party products or services. Third party trademarks are the property of their respective owners.